Blogging is a fabulous thing! You get to do what you love which is to share tips and information to your readers and at the same time, monetise too! Here are my earning opps which I want to share to you if you want to monetise your blog. Sign up in any or all of them to get those opps coming.
My FAVORITE EARNING OPPORTUNITY
NU SKIN
My Nu Skin business opportunity! I am an independent Nu Skin Affiliate. As such, I get to earn from commissions and sales.
Joining is FREE! As long as you are 21 and above, then you can join.
Use my Sponsorship ID: PH0056536 to create your Affiliate Account and start earning on the side. Visit www.nuskin.com and check if your country is listed amongst the global market so you can create your own distributor account. Make the positive change in your life, and maybe one day, you will be your own boss!
If you are not a member of Shareasale yet, sign up here to earn commissions on sales from great brands and even get paid for approved blogger referrals. Some brands also offer paid post bonus especially when they have promos and deals. Sign up now! Below are my affiliates in Shareasale.
(** Below are affiliate links and I will earn a small amount for approved referrals from some of the merchants with referral bonus programs).
Kids/Toys/Educational Stuff
Join Kidorable

Grammarly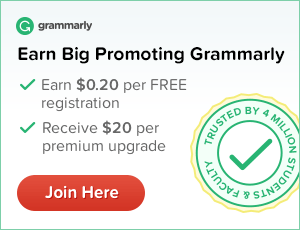 For party supplies
Join Now
For Web Designers, graphic artists, font lovers, arts and craft lovers
Join Directories Today
More opportunities below!
PAYONEER
Not form the US? Need a US account to get your payments from Shareasale? Sign up for Payoneer!
Get $25 when you sign up for @Payoneer using my link. Available in over 200 countries worldwide!
Sign up here :) http://share.payoneer-affiliates.com/v2/share/6091918989116477457
ARTSCOW
Get FREE print credits from Artscow!