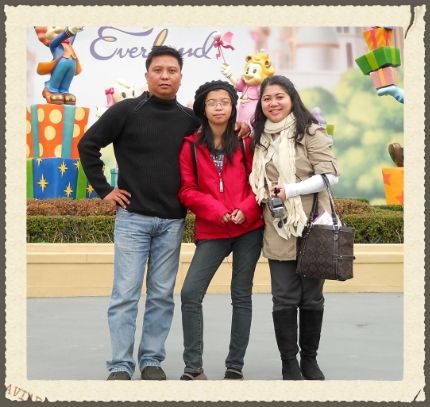 My name is Ria C.  I am a  mom, wife, sis, daughter, and friend rolled into one.  I love to be a stay-at-home mom but cannot achieve that dream for now. So, I try my best to enjoy every moment I have with my family.
I am a very family-oriented person. I seldom go to parties because I find solace in the four corners of my humble home. It only proves how home-body I am but at the same time, I try to strike a balance between my career and family life. Sometimes, I am left wondering why I am here as an ex-pat and working for other people when I could have stayed at home and became the greatest home-builder. I guess God has put me to where I am now to learn and share my life's experiences.
Come, pull your favorite chair closer and sit with me as we go through my family blog.
{ "slotId": "6480391486", "unitType": "responsive", "pubId": "pub-5970883074900190", "resize": "auto" }