Living in a tight quarter can be a challenge to people who have the penchant for gardening. usual areas where garden space is a challenge is prevalent in high-rise residential buildings, and townhouses/duplex with no yards.
A pocket garden is a small garden for limited space.  Space should not be an issue when allocating a tiny area in your abode.   It can be any small space you can spare for that plant sanctuary you want to install in your quarter.
(Photo credit: woohome.com)
Make room for your pocket garden without so much hassle of moving around furniture, selling items, or even destroying walls or other fixtures to make way for your pocket garden.
These helpful tips will guide you to create your very own pocket garden even on small apartments.
Decide which type of pocket garden you want
You can build a pocket garden, complete with garden soil, river rocks, pebbles and mini landscaping or choose a pocket garden which you can install by using shelves to hold your small pots, hanging planters, or occupy a bare wall to make as vertical garden.
Survey your living space and check places where your pocket garden can have access to drainage
If you have space to build your pocket garden then ensure you can also allocate a safe drainage when you water the plants. Remember, living in an apartment means, you may be living above someone's home. Be sure you will not cause unnecessary water seepage in someone's territory.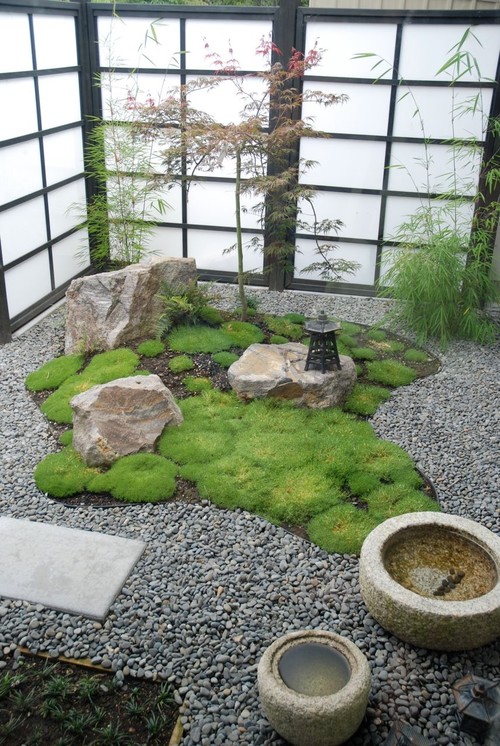 Allocate a specific area where you want your pocket garden to be
If your apartment has a small balcony or veranda and has a good exposure to sunlight then consider that area as your pocket garden.
If you have a bare wall, put your vertical garden there. if you can spare a small corner in your home here you actually don't have anything to put there, arrange your pots and shelves for your planters to make that space look like a mini garden in your home.
(Photo credit: pinterest.com)
Get your tools and materials ready
Make sure you have gardening tools and other materials ready when making your small garden space. You may need extra help from friends or a professional landscaper if you decide to convert a small space as a breathing and living garden inside your home. If you wish to use shelves to displace your precious plants, you can secure them firmly against a wall so it won't tip over.
Arrange your pocket garden
Now that you've set everything, arrange your plants in a way you want to showcase them. Put bigger plants behind and the smaller ones in front. You can arrange as per colour or mix and match for a more eclectic style.
(Photo credit: sunset.com)