It is summer and the heat can be very unbearable. If we feel it is too hot for us then our beloved fur pals will be feeling the inconvenience in a much different degree.
Dogs can overheat quite fast compared to humans as they have different process of releasing the heat from their bodies. And they do not sweat as much as we do. So, it is our obligation to ensure that even during the peak of summer, our furry pals are also convenient, comfortable, and not exposed to the extreme weather conditions brought about by summer.
Not every homeowners accommodate their dogs inside the home especially if they have the big kinds. No matter what the reason is for not letting your dogs inside the house, it is humane to ensure that their living quarters offer the best comfort any pet owner can give their dogs.
Here are some comfortable and really convenient dog houses that you can set up in your backyard that can withstand the heat of summer, and provide warmth even on the cooler months: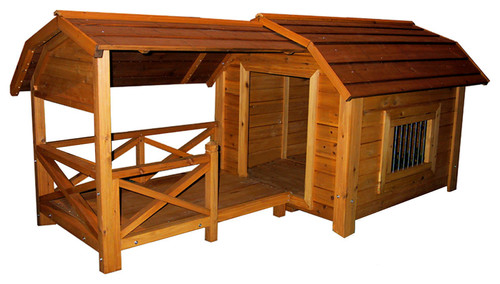 This dog kennel is perfect for pet owners who have multiple dogs in the family. It is very spacious and the air circulates normally, allowing the dogs to feel cool on breezy days. A fan installed can help cool down dogs during summer.
If you have the budget to level up your precious dog's house, install a heater/air condition unit combo that will help regulate the temperature inside even during the harshest weather.